Exterior Fiberglass & Steel Doors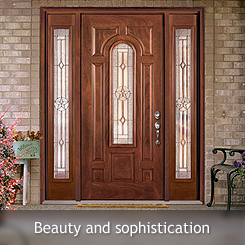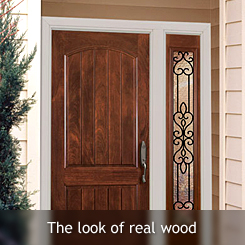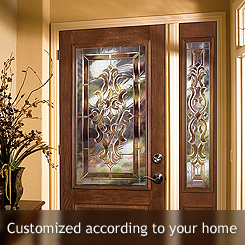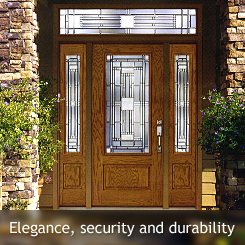 Finest Doors & Locks Exterior fiberglass doors and steel entry doors are available in smooth and wood grain door finishes, in a wide variety of styles and colors. With the unexpected weather conditions of Miami, we offer several decorative glass inserts and hurricane impact options for many of the doors. This results in over 300 doors to choose from to find an entry door to match virtually any home style.
Decorative doorlites either Exterior Fiberglass Doors or Steel Doors give a Miami home the curb appeal that makes a great first impression and sets a home apart from the rest. Each quality hand-crafted doorlite is designed to meet a variety of architectural styles while meeting safety and security needs to homeowners. Customization is easy with our broad array of glass designs and caming finishes ranging from traditional cascading bevels to scrolled iron work in brass, zinc, and black patina. See our vast variety of glass doors for examples.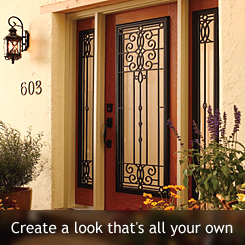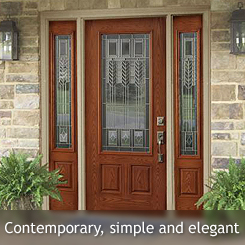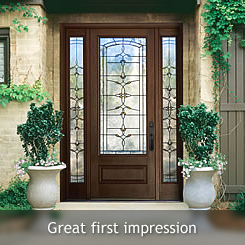 In addition to decorative doorlites, we offer a complete line of classic clear doorglass, grilles between glass, grilles between glass with blinds, simulated divided lights and blinds and shades between glasses. These products are offered in a variety of standard sizes and allow for varying degrees of privacy and light control. Low-E glass and impact resistant glass are available for increased energy efficiency and security.
Our full product line is designed to meet a wide range of styles, needs and budgets that will bring beauty and sophistication to every home. In this section you'll find just a sample of some of the styles we have to offer.
For a full selection, schedule an appointment with a sales representative who can meet with you in the comfort of your own home.