Stain & Finish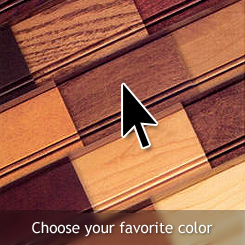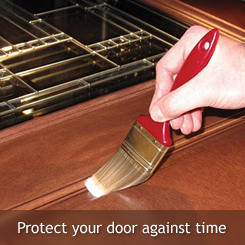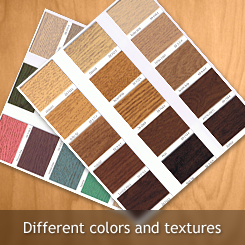 At Finest Doors & Locks we take pride of our ability to provide a top quality result on the finished entryway. The Stain and Finish of the entryway helps to give a lasting beauty to your unit and will also bring out the elegance of the wood. Our stains provide a natural tone and lasting, penetrating deep into the pores to seal and protect.
We stain the unit and apply three coats of finish (letting each coat dry and then sand before the next coat). Once the final coat has dried the door will then have a smooth beautiful finish. We offer a variety of stain colors along with a satin, semi-gloss or gloss finish that protects the doors against time and the weather effects.
Samples of colors and textures we offer on our website are an approximation to the original; the final result will depend on its combination with the material to which it applies. We recommend that before ordering see our physical and consult our experts. For a full selection, schedule an appointment with sales representative in Miami who can meet with you in the comfort of your own home.