Exterior Wood Doors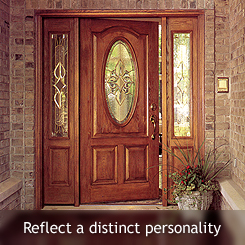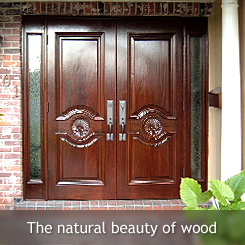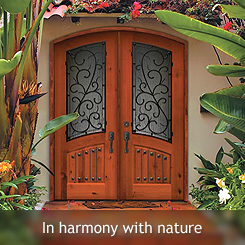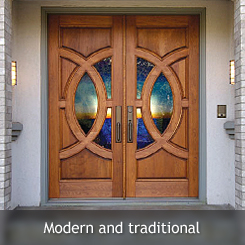 Finest Doors & Locks exterior wood doors set your home apart. With many different choices and the capability to create one-of-a-kind custom doors, we have options to suit both your taste and pocketbook. With different distributors from coast to coast and woods from the forests of South America we can help you find the exterior door you love.
We make exterior wood doors on fine woods: Mahogany, Oak, Cedar, Maple, Poplar and Pine, according to our client's needs. We blend the natural beauty of these woods with a modern design to enhance the elegance and security of your Miami home. Most models from our exterior wood doors collection are hurricane impact resistant. We can also offer custom made solid wood doors for our most demanding customers.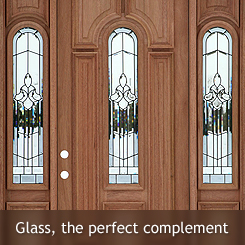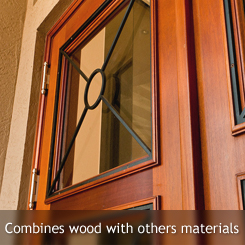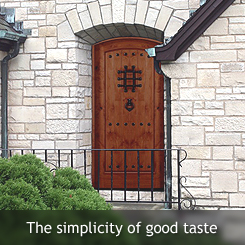 In addition to updating your Miami home, we have an array of glass inserts from which to choose. These insert are created in the style of stain glass artwork, which means strips of lead, cooper or sync are soldered together to secure individual pieces of glass. You can choose from pieces of clear or obscured "glue-chipped" glass with a bevel or without.
Our "leaded" glass panels are available in a variety of sizes to suit your privacy and security concerns. Ranging from contemporary to traditional design, we have the perfect glass complement for your home architectural style. The touch of brilliance will bring life to your home's focal point.
We also have the option to decorate your exterior wood door with beautiful wrought iron. We handcraft each piece of iron especially for you and the time and effort that our artisans put into their work is evident. Available in black or any special order finish, this piece offers exquisite detail to your door.
So, if you are looking for a company in the Miami area offering the best service, attention to detail, and affordable price for your exterior wood door project contact Finest Doors & Locks now. You won't regret it.